Welcome to the Disability Law Center of Alaska
We are an independent non-profit law firm providing legal advocacy for people with disabilities anywhere in Alaska. (more...services offered / types of cases handled)
More about our Mission
The mission of the Disability Law Center of Alaska is to provide protection and advocacy services to Alaskans with disabilities, through legal representation, education and strategic advocacy.
Although DLC is designated under federal law as the State of Alaska's Protection & Advocacy (P&A) agency, we are not affiliated with the Social Security Administration or any other Federal or State Government agency. (more...)

Are seclusion and restraint used in your school?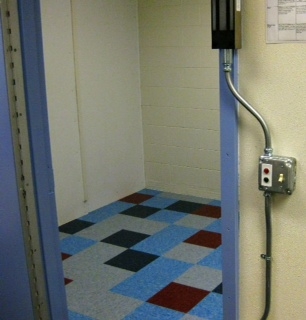 October 4, 2013
The Disability Law Center has received multiple complaints and has conducted several investigations into the use of seclusion and restraint in schools in communities around the state. We are trying to determine if schools in other communities also use these practices.
We welcome your stories. All contacts are confidential and can be made anonymously. To contact us or learn more, please visit our page on seclusion and restraint.

Support the Disability Law Center

The Disability Law Center is able to advocate for & protect the rights of Alaskans with disabilities in part thanks to the support of generous individual donors. We welcome all levels of donation, whether it's a one-time gift or a monthly donation. Click here for more information on how to give. Thank you!