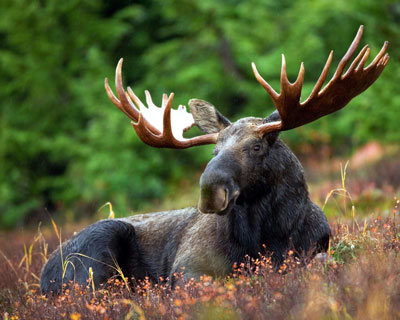 Additional Information
Serving as a Board or Council Member
The Disability Law Center of Alaska (DLC) has openings on our volunteer Board of Directors and also on our Advisory Council on Mental Health Rights.
You do not need to be a lawyer or even understand details of the law to serve in these roles.  We will provide training and orientation to new members.  No travel is required; you can serve from anywhere in Alaska as long as you have access to a phone, email, and a computer with a webcam, in a quiet setting.  Most meetings are virtual, using Zoom or something similar.  Some may be over the phone.
DLC provides legal representation, education, and strategic advocacy to Alaskans with disabilities statewide through our offices in Anchorage and Juneau.
We're looking for Board and Council Members, committed to supporting our mission and providing strategic guidance to the agency. Our vision is a board that reflects our community, where people with disabilities, LGBTQ+ people, Indigenous, Black, Latinx, Asian, Pacific Islander, and other people of color can thrive.  Board and council diversity, including socioeconomic background, is integral to providing effective governance for DLC's work with Alaska's underserved communities.
Board Members will attend meetings up to three times per year, serve on committees, and participate in monthly and/or quarterly meetings related to the work of the board and committees.
Members of the Advisory Council on Mental Health Rights will attend monthly and/or quarterly meetings, depending on the needs and activities of the council. The Advisory Council has a particular need for members in these areas, as mandated by our grant funding sources:
People who have received, or are receiving, mental health services - or family members of such. (This one is the most important – at least 60% of the council must be comprised of people who fit this description.)
Family members of a minor who is receiving, or has received, mental health services
Attorney
Mental health service provider or mental health professional
Individuals from the public who are knowledgeable about mental illness
We're also always on the lookout for volunteer Board and Council members who have experience in, and a passion for, fund-raising!  If you have the time and expertise to help build a sustainable fund-raising campaign, the Disability Law Center is place you could really shine. 
If you would like to serve on the Disability Law Center of Alaska's Board of Directors or Advisory Council on Mental Health Rights, please download our PDF application to fill out and send the completed application to:
Disability Law Center of Alaska
Attn: Executive Director
3330 Arctic Blvd., Suite 103
Anchorage, AK 99503


Or via fax: 907-565-1000

Or via email at: akpa@dlcak.org
If you would like additional information on either of these opportunities, please contact Dave Fleurant, Executive Director at 907-565-1002 (in Anchorage) or toll-free statewide at 1-800-478-1234.